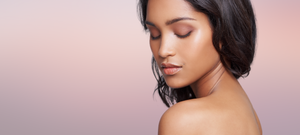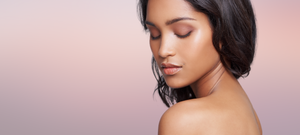 PREMIUM COLLAGEN
Our formula contains a combination of collagen I, II, and III to optimize the impact of our bovine and marine collagen peptides.†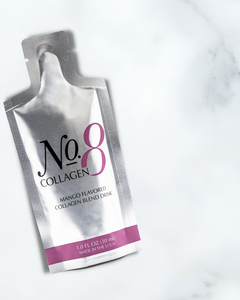 STATE-OF-THE-ART MANUFACTURING
Due to the state-of-the-art manufacturing, we are able to make a product free from preservatives.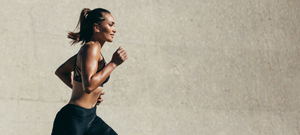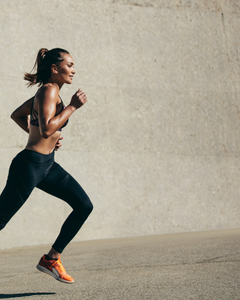 ON THE GO PACKAGING
Our convenient tear-top pouch allows you to enjoy your daily dose of collagen while on the go.
START NOW
Your collagen journey begins today.

IMPROVES APPEARANCE
Supports youthful appearance through skin elasticity and hydration.†

SUPERIOR QUALITY
No.8 Collagen contains no preservatives, no gluten, no dairy, no added sugars, and it is non-GMO.

A BETTER YOU
No.8 Collagen boosts, promotes, and supports healthy skin, hair, nails, bones, ligaments, and joints.†
PREMIUM FORMULA
No.8 Collagen contains over 9,000 mg of collagen peptides, Types I, II, and III, blended with naturally sourced vitamin C, hyaluronic acid, aloe vera, and acai extracts.
WHY COLLAGEN?
We naturally lose collagen over time, which causes wrinkles, wounds to heal more slowly, and other unwanted signs of aging.
Collagen is a type of protein found in your muscles, bones, tendons, ligaments, organs, blood vessels, skin, intestinal lining, and other connective tissues. Most of the protein in your body is collagen. No.8 Collagen contains a premium blend of the highest grade of hydrolyzed bovine and marine collagen. No.8 Collagen is formulated to combat the signs of aging, by promoting healthier skin, hair, nails, bones, ligaments, and joints.† It is the best collagen, for the best you.
Shop Now
I have suffered from back pain for years...

I have found that now, my back and the rest of my body feel better. It is so easy to take, rip and sip. The taste is delicious! Way better than any other collagen suppliment I have used before."

— 

Megan, WA
My body composition is changing...

as my lean muscle mass has increased since I started taking collagen. I overall feel more energetic and healthy."

— 

Camille, UT
I had heard such great things about this collagen...

It's really good for your nails. I am really into nails and hair right now so I was reall excited to try this product, I was so impressed! The mango flavor is my favorite."

— 

Nia, MA